The Preferred Local Company for Shutters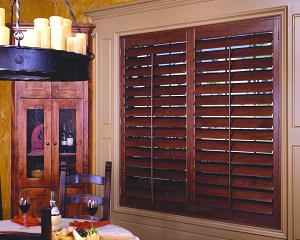 When considering your options for window treatments, you should be aware that nothing is as timeless as interior shutters in Ventura. The trick to getting the best quality results for your shutters, or other window coverings, is making it a point to work with the local leading service expert. Here at SeaBreeze Window Coverings, we are honored to have earned that title, simply by providing the exceptional service we should be.
Picking just the right window treatments can feel like an overwhelming task. There are so many options available, how can you possibly know which one is right for you? This is part of the importance of working with a reputable industry expert, in order to get the results that you hoped for.
We work with both residential and commercial clients in an effort to help transition the space from ordinary to extraordinary with our beautiful selection of shutters in Ventura, CA. Your window coverings impact the look of both the interior and the exterior of your space. Make it a point to partner with a shutter installation professional who can help you understand your selections and make the best choice possible.
Expert Level Shutter Services
If you are thinking that shutters might work best, for your unique situation, you may want to know about some of the benefits that you can expect:
Shutters are one of the only types of window coverings that become a permanent fixture, which means no need to periodically replace them.
Having quality window shutters permanently in place will also add to the property value of your home. So even if you are not planning on listing your home any time soon, well-maintained shutters will still add value, down the road.
This is the type of window treatment that offers the most versatility in light control. From completely closed to completely open, or you can adjust the slats horizontally and vertically to adjust lighting options.
Quality polycore or wood shutters also provide an additional degree of insulation. By helping keep your home warmer in the winter and cooler in the summer, this means that you can save money on your utility bills. A more energy-efficient home also means a more environmentally responsible one.
When you make the wise choice to work with our shutter company for your window coverings, we can provide you with even more benefits that you can expect.
The Only Ventura Shutter Company You Need to Know
With over 20 years of expertise in the window treatment field, you should feel confident about making the smart choice to work with SeaBreeze Window Coverings. We offer the best in all that we do, including materials, workmanship and even affordable pricing. We look forward to working with you and providing you with the services that you need.
Photos of Our Shutters in Ventura & the Surrounding Areas
Latest Shutter Projects
If you would like an estimate for custom shutters in Ventura or the surrounding areas, please call 805-201-8374 or complete our online request form.
Latest Articles