Custom Window Blinds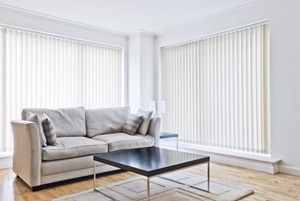 SeaBreeze Window Coverings offers a wide assortment of customizable traditional blinds in Ventura, available in a variety of styles and colors. By scheduling a consultation, you enable us to open up a whole world of options for you to consider. This also means answering any questions you may have, such as what is the difference between traditional blinds and other styles of window treatments.
We take great pride in the work that we do and in the customer feedback we have earned from our satisfied clients. We never aim to just meet your expectations, our focus is always to exceed them. The right window coverings should last for years to come, and be something that you enjoy looking at for equally as long.
There is never a reason to choose between quality products, exceptional workmanship or affordable pricing. By partnering with our professionals you can have all of the above, whether you're shopping for shutters, shades, draperies or blinds in Ventura. Don't end up compromising when it comes to your window covering services; let us provide you with the service and results that you deserve.
Are Traditional Blinds Right For You?
One detail that has caused confusion among consumers is the mistake of interchanging the terms blinds and shades. Keep in mind, they are actually two entirely different types of window coverings. Some things to know about traditional blinds are:
Window blinds are made of slats, connected on both sides by a cord. This cord is what assists in opening and closing the blinds.
The louvers can also be positioned with a wand. This is what enables you to adjust the amount and direction of light control, or close them completely for total privacy.
While this does not offer the degree of light control that shutters have, it is a close second.
Blinds come in a variety of material, style and color options. From standard mini blinds to vinyl blinds to wood blinds, they can be a subtle backdrop or a vibrant focal point in any room.
They work well in a wide variety of settings. For example, they are a simple, no-fuss option for office buildings or an attractive choice for residential interior design aesthetics. It all depends on the the style that you opt for.
The Local Source for Window Blinds in Ventura
Our goal at SeaBreeze Window Coverings is to ensure that you end up with window treatments that you will enjoy, for a long time to come. Traditional window blinds make the perfect choice for many home and business owners. Call now to schedule a consultation so that we can review the options that you have, and help you make the best possible choice.
Photos of Our Blinds in Ventura & the Surrounding Areas
If you would like an estimate for custom blinds in Ventura or the surrounding areas, please call 805-201-8374 or complete our online request form.
Latest Articles
Embrace Convenience and Control: The Advantages of Motorization for Window Blinds
Window blinds are an essential part of any home, offering privacy, light control, and aesthetic appeal. In recent years, motorization has revolutionized the way we interact with window blinds, providing homeowners with unprecedented convenience and control. In this article, we will explore […]
Read More
---
3 Reasons To Invest In Woven Wood Shades
When you're in the market for new shades for your home, it's pretty easy to feel a bit overwhelmed at the sheer amount of different options out there for you to choose from. While any and all of those options would likely be a wonderful addition to your home, there is one option out there […]
Read More
---