Aluminum Blinds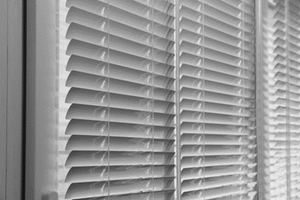 When it comes to residential or commercial situations, one of the most common types of window treatments is aluminum blinds in Ventura and the surrounding areas. Just like when you need any type window treatment, the most common professional there is to call on is SeaBreeze Window Coverings. With over two decades of professional expertise in the business, we look forward to providing you with the service and products that you want, need and should be able to expect from a local window blinds expert.
There are so many options available for window coverings, the only way to make the best choice is to partner with an expert window blind company in Ventura to guide you through the process. Schedule a consultation with us so that we can help you grasp a better comprehension of the selections out there. From there, we can also offer the best in masterful installation work.
Too many homeowners think that they need to choose between quality product, workmanship or price. The good news is that we have become the local leader due in part to the fact that we offer all of the above. Don't make unnecessary sacrifices in order to get some type of window treatment in place.
Are Aluminum Blinds Right For You?
If you are not already familiar with why aluminum is such a popular choice, here are some things that you should know or consider:
One of the determining factors for any type of window treatment is the cost. With aluminum blinds in Ventura having a relatively low cost, it is no wonder that they are so popular.
This is also an option that comes available in a wide variety of colors and textures. From metallics to gloss to neutral, your blinds can either stand out or act as a supportive background.
A common misconception about these blinds is that they are not very sturdy, when the exact opposite is true. Aluminum blinds are quite durable and tend to hold up better than even vinyl blinds.
It is true that blinds can be slightly more challenging to clean, but that is blinds in general not just aluminum. Some people also prefer to steer clear of coverings that include a cord because this can be a safety hazard for children and pets. Working with an industry expert will provide you with the answers that you need.
The Only Ventura Aluminum Blinds Company You Need to Know
If you are in a place where you are ready to pull the trigger to get window treatments but not sure if aluminum blinds are right for you, you have come to the right place. SeaBreeze Window Coverings is the local industry expert available to help you make sense of your options. Call now so we can get started.
If you are looking for a Ventura blinds, shades and shutters professional then please call 805-201-8374 or complete our online request form.
If you would like an estimate for aluminum blinds in Ventura or the surrounding areas, please call 805-201-8374 or complete our online request form.
Latest Articles
Embrace Convenience and Control: The Advantages of Motorization for Window Blinds
Window blinds are an essential part of any home, offering privacy, light control, and aesthetic appeal. In recent years, motorization has revolutionized the way we interact with window blinds, providing homeowners with unprecedented convenience and control. In this article, we will explore […]
Read More
---
3 Reasons To Invest In Woven Wood Shades
When you're in the market for new shades for your home, it's pretty easy to feel a bit overwhelmed at the sheer amount of different options out there for you to choose from. While any and all of those options would likely be a wonderful addition to your home, there is one option out there […]
Read More
---