The Ojai Shutter Company with the Best Priced Window Treatments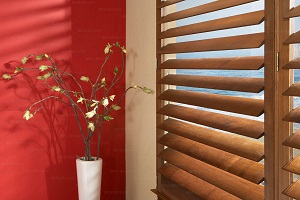 One of the responsibilities that comes with home ownership, and one that few people think about ahead of time, is finding the right experts to work with for Ojai shutter company services. Yet before you even move in, you should have or be thinking about the window treatments that you want. Your window coverings provide numerous essential purposes, aside from just looking good.
For starters, remember that this visually impacts both the interior and exterior of your home or business. So choose wisely. Quality window dressings also impact the insulating capabilities of your home, making it a wise investment to help lower utility bills and make your home more eco-friendly.
Having these in place will ensure better protection of your flooring and furnishings against harsh UV rays. Plus, this is a great way to maximize the overall property value of your home. Get in touch with SeaBreeze Window Coverings today to start moving forward with your important project.
Window Coverings Company in Ojai
As the premier choice for window treatments in Ojai, we also pride ourselves on being able to offer the best for service variety. Some of the products and services we offer include:
We don't just install blinds, we repair them as well. Too many so-called pros are great at selling you the products but not so skilled at being able to offer any related service work.
A popular option that is becoming more in demand each day is the fixed interior solar screen. This is a great option for cutting down on glare while being able to continue to provide you with an unobstructed view.
Maybe motorization is something that you have been considering. This enables you to remotely adjust or schedule adjustments for your window treatments. It is revolutionizing the way we can take care of our window coverings now.
When you want the right window coverings, you need to feel that you are getting a variety of options. This is why we offer a vast assortment of draperies, blinds, shutters and shades. From the traditional classics to modern and contemporary elements, our shutter company has it all.
Your Local Ojai Window Treatment Experts
When you are ready to make the right choice and begin working on your window treatments, you can rely on us to get the job done. SeaBreeze Window Coverings is committed to offering the best in workmanship, products and results.
Our goal is to help you make sense of the process and the options that you have. We treat you the way that we would want to be treated, if not better.
If you are looking for a professional Ojai shutter company then please call 805-201-8374 or complete our online request form.