Looking for a Carpinteria Shutter Company?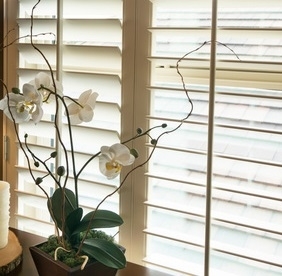 It is hard to ignore the importance of quality window treatments, or finding the right Carpinteria shutter company to work with, to get the job done. Even if you are not entirely sure that shutters are the way that you want to go, make it a point to select local industry window covering experts who care about providing you with quality results.
SeaBreeze Window Coverings is the name that local home and business owners trust in, for the finest in quality results. This is because we focus on providing quality design work, exceptional products and skilled workmanship to execute each project that we take on. Not to mention, we also extend our excellence in customer service and beyond reasonable pricing.
Don't settle for less than you want, which means refusing to settle for less than the best. There is no reason to take a gamble with any shutter company lacking the credentials, experience or skill. Let us put our 20 plus years of seasoned expertise to work for you.
Window Blind Company in Carpinteria
The best gift you can get from an industry pro is advice. Which is why there is such a great divide between Carpinteria window blind sales companies and true window treatment design and installation experts. We have the high rate of clients that we do partly because our goal is to bring your window covering vision to life, not just sell you overstock blinds left in some warehouse.
It means getting window treatment tips like:
Even for those who love natural sunlight, it is possible to get too much of a good thing. Cut down on a glare with interior solar shades or get filtered, diffused light by opting for selections like wood blinds or woven wood shades.
Consider the furniture and make sure you are creating a cohesive look. It can be easy to fall in love with a color or pattern and ignore how well it will blend, or clash, with the rest of the room. If you do not have your furniture in place yet, make sure you have fabric swatches.
When in doubt, go more simplistic. You can always spruce up a room with paint colors, accent pieces or the furniture. You can still add depth though, with options like woven shades.
Your Local Carpinteria Window Treatment Experts
Make it a point to get quality window treatments in Carpinteria that you can live with, and love, for years to come. Savvy local residential and commercial clients know the name to trust is SeaBreeze Window Coverings. Let us provide you with the results that you want, need and deserve.
If you are looking for a professional Carpinteria shutter company then please call 805-201-8374 or complete our online request form.