Traditional Shades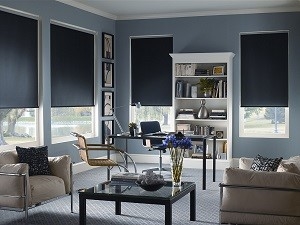 One of the common mistakes people make is not knowing the difference between blinds and traditional shades. It is easy to understand that people who are not in the business may not realize what makes each one unique. However, our job here at SeaBreeze Window Coverings is to make sure that each of our customers has a clear understanding of the optional choices out there, whether they're looking for standard blinds or shades in Ventura, CA.
How can you really make a decision if you are an uninformed consumer? Shades are considered a "soft" window treatment and are made up of one continuous piece or roll of material. Window blinds, on the other hand, are comprised of a system of slats and cords and are categorized as a "hard" window covering.
Which one is right for you depends on a number of contributing factors. Aside from individual style and taste, there is also the budget to take into consideration. The amount of privacy you prefer is another. Plus, you have to decide if you want your coverings to be the focal point of the room or a subtle backdrop.
Are Traditional Shades Right For You?
One reason that shades and blinds are often mistakenly intertwined is that they both are operated by a cord pulley system. Some people who have safety concerns involving children or pets and cords, may want to consider other coverings altogether. Aside from that, what are some traits of shades that make them different from blinds, or any other type of window treatment for that matter?
Window shades offer less light control options, because they are made up of on continuous piece of fabric, or other material. However, they offer the unique ability to allow light to filter through, depending on the type of material you select.
Again, based on the material you choose, some shades may not offer the level of privacy you are looking for. Fabrics that allow diffused light pass through, also make it possible for anyone on the other side of the window to see shapes or silhouettes.
Shades can be a soft and subtle backdrop or steal he show with vibrant colors or even exciting prints. You can have shades that are truly works of art decorating your large picture windows.
Your Local Source for Quality Window Shades in Ventura
Make the wise choice to work with the experts here at SeaBreeze Window Coverings and you can rest assured that you will not be disappointed with the outcome. We have been working hard over the past two decades to provide our clients with the results that they hoped for. Whether you're looking for traditional shades in Ventura or want something completely different, let us help you make the right decision.
Photos of Our Shades in Ventura & the Surrounding Areas
If you would like an estimate for custom shades in Ventura or the surrounding areas, please call 805-201-8374 or complete our online request form.
Latest Articles
Embrace Convenience and Control: The Advantages of Motorization for Window Blinds
Window blinds are an essential part of any home, offering privacy, light control, and aesthetic appeal. In recent years, motorization has revolutionized the way we interact with window blinds, providing homeowners with unprecedented convenience and control. In this article, we will explore […]
Read More
---
3 Reasons To Invest In Woven Wood Shades
When you're in the market for new shades for your home, it's pretty easy to feel a bit overwhelmed at the sheer amount of different options out there for you to choose from. While any and all of those options would likely be a wonderful addition to your home, there is one option out there […]
Read More
---