Motorization Options for Your Shutters, Blinds & Shades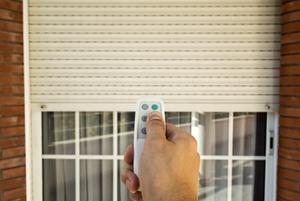 As the premier local choice for window treatment services, we are proud to offer options for shutter, shade and window blind motorization in Ventura. This newer technology is all about convenience and making your life as simple as possible. From remote access with smart technology to having the ability to adjust themselves, you will love having the ease of access via motorized window treatments.
By partnering with SeaBreeze Window Coverings, you can get the information that you need to make wise choices about upgrading your window treatments. Day light direction and amounts changes over the course of the day, so should the position of your blinds or shades. Not to mention, this all changes during the time of year, as well.
There is no reason that your coverings should remain in the same position. Yet the number one reason that homeowners neglect to make any changes is they forget or don't find it convenient enough. This revolutionary system will change all of that.
Is Motorization Right For You?
So, while the most obvious advantage of having motorized blinds, shades and shutters is convenience, there are other benefits that you can enjoy. Some of these include:
This is an important step to use to give the illusion of someone being home. By using a timer or remote access to move the blinds when you are away, potential criminals won't be willing to take the chance. They will move on to a home where it is obvious no one is home.
As more and more homeowners become aware of the importance of going green, they seek out ways to implement more Eco-friendly practices. Letting sun in to warm your home in the winter or blocking sun in the summer helps make a big difference with the energy-efficiency of your home. This not only saves you money on utility bills, it makes your home more environmentally responsible. Automated shades, shutters and blinds make it easier.
This is also a simple way to increase the property value of your home. Even if you are not planning on selling any time soon you should still take steps to maximize the worth of your home.
While there are plenty of pros to investing in motorized window treatments in Ventura and the surrounding areas, this is all information that we can share with you during our initial consultation.
The Only Ventura Motorization Company You Need to Know
If you know that motorization would help enhance your home, as well as your life, all you have to do is give our shutter company a call. Here at SeaBreeze Window Coverings, we look forward to working with you and showing you ways that we can go above and beyond, when it comes to your window coverings. You are going to love the convenience and simplicity available to you with this additional step.
If you would like an estimate for window treatment motorization in Ventura or the surrounding areas, please call 805-201-8374 or complete our online request form.
Latest Articles
Embrace Convenience and Control: The Advantages of Motorization for Window Blinds
Window blinds are an essential part of any home, offering privacy, light control, and aesthetic appeal. In recent years, motorization has revolutionized the way we interact with window blinds, providing homeowners with unprecedented convenience and control. In this article, we will explore […]
Read More
---
3 Reasons To Invest In Woven Wood Shades
When you're in the market for new shades for your home, it's pretty easy to feel a bit overwhelmed at the sheer amount of different options out there for you to choose from. While any and all of those options would likely be a wonderful addition to your home, there is one option out there […]
Read More
---