Call Your Port Hueneme Shutter Company Today for the Window Treatments You Want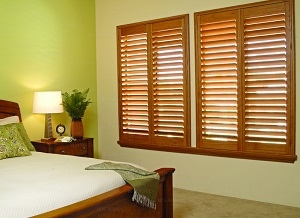 When it comes to local Port Hueneme shutter company options, you need to be sure that you are getting the best service and results. Your window treatments play a large role in how your home or business looks, both inside and out. Many people neglect to realize that the choices they make will effect both the interior design aesthetics and the exterior curb appeal.
SeaBreeze Window Coverings will help you understand this, as well as make choices that will positively impact the overall look and feel of your home or business. While the average window treatment company is made up of nothing more than window blind salespeople, our focus is on quality products and design for superior results.
This approach is what changes everything and what has helped us be the number one local choice for window treatments in Port Hueneme. We take great pride in all that we do and that is evident from the results that we get for every job, every time. We look forward to working with you and providing you with the results that you hoped for.
Window Blind Company in Port Hueneme
Choosing between all the options that you have for window coverings can feel like a daunting task. Window blinds are a popular choice and have come quite a long way in just this past decade. With so many colors and materials available, they are a stylish and chic alternative.
However, before deciding for sure, here are some points to ponder:
Can't decide between blinds and curtains? You can have them both! This allows for better light control and can create a more structured and formal look.
You have to decide, ahead of time, if you want your window treatments to be a focal point or fade into the background. Don't make the mistake of making a room too busy with too many bold colors and prints. On the other hand, don't settle for a room filled with neutral hues and no focal point.
Not every room has to have the same window treatments. For instance, many homeowners love blackout curtains for the bedroom but options that are lighter and airier for the rest of the home.
Your Local Port Hueneme Window Treatment Experts
Make the most of your window treatment experience by making the wise decision to partner with the best local shutter company. SeaBreeze Window Coverings is the only name that you need to know to get the finished results that you want and should be able to expect. Trust in the company that genuinely cares about providing superior service to the residential and commercial clients of this community.
If you are looking for a professional Port Hueneme shutter company then please call 805-201-8374 or complete our online request form.