Other Window Treatments in Ventura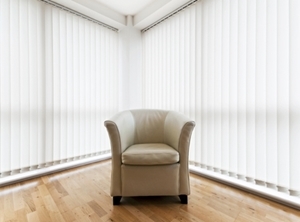 Here at SeaBreeze Window Coverings, we pride ourselves on being the local leading resource and provider for window treatment services in Ventura. Yet, with so many great options available to you in terms of window coverings, it is important to be aware of your choices. Our job is to make sure that you get the information that you need so you can make the most appropriate decisions, for your unique situation.
Among the standard classics, we try to offer just about everything possible on the market these days. With over 20 years of professional expertise in the business, we have seen many changes and advancements in the business, and made it a point to be a part of them all. This includes going above and beyond by offering options other companies don't bother with.
There is no point in settling for anything less than the best, when it comes to getting the window treatments that you want. This is about beautifying your home, inside and out, as well as making your life more convenient. Feel free to go ahead and give our shutter company a call so we can schedule your consultation, right away.
Interior Solar Screens (Fixed)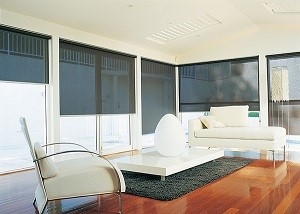 Looking for the perfect way to reduce glare without sacrificing your view? Fixed interior solar screens are the ideal way to accomplish this, as well as take care of a few other issues. Solar screens also help you to lower the likelihood of having your interior faded out or damaged by intensive UV rays.
Additionally, you can make your home more eco-friendly and lower your utility bills because a quality solar screen will make your home more energy efficient. Plus, this even increases the property value of your home. So what are you waiting for, give our team of experts a call today to get started.
Motorization Services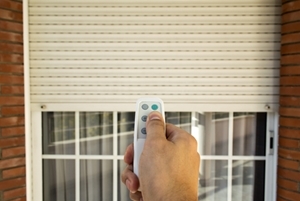 For the ultimate in convenience, you can rely on us for quality motorization services. Your blinds and shades could actually be working for you, quite literally. SeaBreeze Window Coverings can set you up with motorization so you can take advantage of essential services like remote access and scheduling.
This will enable you to get the right amount of direct sunlight when you need it most, as well as block it when you don't. Not only is this convenient and saves you money on energy bills, it makes your home safer. By altering your window treatments, no one has to know that you are not at home.
If you need any of the above window treatment services in Ventura or the surrounding areas, please call 805-201-8374 or complete our online request form.
Latest Articles

Warning: Use of undefined constant date - assumed 'date' (this will throw an Error in a future version of PHP) in /home/seabreezewc/public_html/window-treatment-services-ventura-ca.php on line 36

What Type of Blinds Are Best for Your Ventura Home?


Thinking about updating your Ventura home's window coverings? Not sure what kinds of coverings you should get? If so, then may we suggest window blinds? You may be asking yourself, "Blinds? Why? What's so special about THOSE?" The answer is simple: Blinds come in a variety of different materials, and this variety means you'll have […]

Read More
What's So Great About Cellular Shades?


Your Santa Barbara shutter company can attest to the unique benefits of cellular, or honeycomb, shades. Cellular shades are window coverings comprised of numerous layers of pleated fabrics, forming internal compartments between the layers that appear like honeycombs. This honeycomb pattern gives cellular shades their impressive insulating properties. The energy efficiency of cellular shades is […]

Read More