The Premier Choice for Window Coverings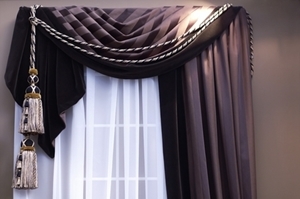 SeaBreeze Window Coverings is proud to be the top local pick for window coverings in Ventura, CA, including products like shades, shutters and window blinds. Our shutter company takes this line of work seriously and take great pride in the results that we are able to deliver for our customers. It starts with our initial consultation and ends with your total and complete satisfaction.
In order to provide the exceptional results that we do, it is a matter of taking care of the main components of each project with skill and precision. From the workmanship to customer care to the affordable pricing. Of course, it also depends on the quality of products we use for the following:
Shutters – From traditional to plantation, we provide the best in quality shutters. This is a great selection for optimal light adjustment control and added insulating features.
Blinds – We offer traditional, wood, faux wood, aluminum and mini blinds. This is a classic approach to window coverings with plenty of new and modern looks and features available.
Draperies – We specialize in traditional draperies, sliding panels and drapery hardware. It is good to know that you have plenty of possible choices, right down to the hardware you select and that we install.
Other Window Treatments – For the convenience of motorization or the usefulness of fixed interior solar screens, we offer products that offer solutions. To find out more simply give us a call so that we can set up a consultation.
The bottom line is that we are only as good as the products we use and the products we use can only be as good as the work we do. They work hand in hand. So we make it a point to utilize only the finest materials so that it pairs perfectly with the hard work we invest.
If you would like to learn more about the window coverings we sell in the Ventura area, please call 805-201-8374 or complete our online request form.
Latest Articles
The Benefits of Fixed Interior Solar Screens You Are Missing Out On


As you consider the seemingly countless possibilities out there for Ventura window treatments, you may begin to feel overwhelmed and perplexed. The best way to make your decision is to, first, determine what your main goal is. For instance, in the bedroom, you may be motivated to find a window dressing that provides you with optimal […]

Read More
Learning a Little Drapery Lingo Before Adding Draperies to Your Home


Savvy consumers and wise homeowners know that the best way to make a decision about something is to make sure that it is an informed one. Even when the decision that you are trying to make is about the window treatments for your Ventura home, it is just as vital to be informed. When you […]

Read More