The Newbury Park Shutter Company Locals Trust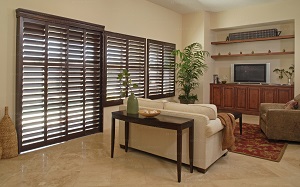 If you are still in need of a Newbury Park shutter company to work with, then you have come to the right place. At SeaBreeze Window Coverings, we find it an honor to be able to work with so many local residential and commercial clients. We take this line of work seriously and that is evident from the results that we are able to get for each of our customers.
It is a common misconception to think that you have to choose between quality workmanship, individualized customer care or affordable pricing. By teaming up with us, you get all of the above. Our main focus is on providing you with the service you need and our main goal is delivering 100% customer satisfaction.
Don't settle for less than the best, when it comes to the selections you have and the results that you receive. We look forward to having the opportunity to show you what a tremendous difference true quality makes. Give our shutter company a call today so that we can begin your window covering project.
Window Blind Company in Newbury Park
There is a great deal more involved with getting the right window treatments in place than just picking out the right window blinds in Newbury Park, CA. Window blinds have come a long way over the past years and present a great number of options for colors and materials. However, there are more options to consider and here are some tips to think about:
If all you are trying to accomplish is reducing glare, you may want to think about an interior solar shade instead. This provides you with less light while you still retain an unobstructed view.
Don't let a room come across as too stuffy and sophisticated or, on the other hand, as too informal unless that is the look you are going for. Woven wood shades are the perfect option for toning down a formal space or dressing up a casual one.
You do not have to limit yourself to having the same uniform look in each room, not that there is anything wrong with that. Many homeowners opt to let each room have its own unique ambiance and enhance this by using various window coverings.
Your Local Newbury Park Window Treatment Experts
At SeaBreeze Window Coverings, our goal is nothing short of perfection. We do not just aim to please, we strive to exceed your expectations.
There is no reason to have anything less than the best, for your window coverings. So let us show you the options that you have and assist in helping you make the right choices.
If you are looking for a professional Newbury Park shutter company then please call 805-201-8374 or complete our online request form.