Meet Your Local Window Blind & Shutter Company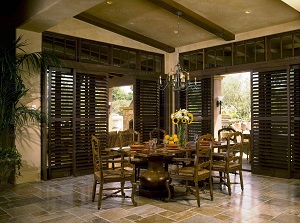 With over 20 years of hands-on expertise, the SeaBreeze Window Coverings company name has become synonymous with all around superior quality window treatments. We provide beauty and customization for all the window covering projects we handle, and deliver nothing short of 100% satisfaction. Our shutter company has a wide customer base that includes residential and commercial clients that range from Santa Barbara, Ventura and Los Angeles.
We take great pride in our ability to offer each client the finest in products, craftsmanship and unsurpassed customer service. We treat you the way that we would want to be treated, if not better, because our customers are our greatest asset. When you are in need of blinds, shades, shutters or other related service, you can count on our team of experts.
Services Our Window Blind & Shutter Company Offers:
Latest Articles
3 Excellent Window Treatment Options To Help Keep Your Home Cool This Summer


When the hot summer weather hits and shows no signs of stopping, you, like many homeowners, are probably going to be doing everything in your power to ensure that your home stays cool and comfortable for you and your family. While many homeowners simply crank down the air conditioning to compensate, that can lead to […]

Read More
The Benefits of Fixed Interior Solar Screens You Are Missing Out On


As you consider the seemingly countless possibilities out there for Ventura window treatments, you may begin to feel overwhelmed and perplexed. The best way to make your decision is to, first, determine what your main goal is. For instance, in the bedroom, you may be motivated to find a window dressing that provides you with optimal […]

Read More
If you would like to know more about our Ventura shutter company, please call 805-201-8374 or complete our online request form.