The Benefits of Fixed Interior Solar Screens You Are Missing Out On
---
---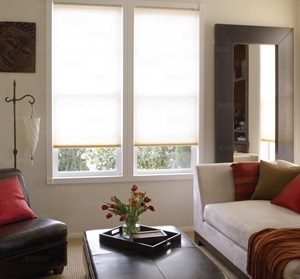 As you consider the seemingly countless possibilities out there for Ventura window treatments, you may begin to feel overwhelmed and perplexed. The best way to make your decision is to, first, determine what your main goal is. For instance, in the bedroom, you may be motivated to find a window dressing that provides you with optimal light blocking capabilities, for more restful sleep. So, any savvy window treatment expert would then recommend to you blackout curtains.
So what if your goal is to retain natural light while reducing the glare while keeping your unobstructed view? Then that same wise and informed industry expert would likely suggest fixed interior solar screens in Ventura.
What You Need to Know About Fixed Solar Screens in Ventura
There are a variety of types of solar screens in Ventura, CA, from interior to exterior and from fixed to mobile. However, much of what you need to know, in order to make the right decision, remains the same:
Solar screens are an ideal way to reduce the glare but still enjoy the sunlight. It's like going to the beach but putting on sunglasses. You can customize the degree of glare control you want.
The heat is another big factor. In the summer, natural sunlight can cause your cooling bills to soar. Having an added measure of protection against this will help keep your utility costs lower.
Of course, this is an ideal way to cut back on the glare and heat, while keeping your unobstructed view. What is the point of having large picture windows or sliding glass windows, as well as a stunning panorama, only to hide it all behind bulky curtains?
UV rays can cause serious damage to the interior of your home, especially your flooring and furnishings. However, that doesn't have to be the case if you have a level of protection in place, such as an interior solar screen.
While there are plenty of other benefits to consider, these are a few to get you started. Make it a point to call on SeaBreeze Window Coverings when you are ready for your consultation.
Calling on the Ventura Experts
Here at SeaBreeze Window Coverings, we take great pride in the work we do and the impeccable reputation that we have earned as a local window blinds and shutter company in Ventura, CA. We are dedicated to providing nothing short of excellence, in all that we do, including providing exceptional customer service.
This means we are ready to answer any questions that you may have about interior solar screens and how they may benefit you. Give us a call today to set up a consultation and pick the perfect window treatments for your Ventura home.
If you are looking for fixed interior solar screens in Ventura, CA then please call 805-201-8374 or complete our online request form.